Cameron Jones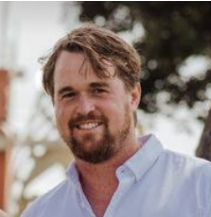 Role
Kahikatea Class Teacher
Email
General Information
Room 4 Year 5 /6
Mr Cameron Jones
Kia ora tātou
Ko Mauao te maunga
Ko Wairoa te awa
No Tauranga ahau
Ko Jones tōku whānau
Ko Cameron tōku ingoa
Tēnā koutou
I am excited to have another class of Year 5 and 6 students this year, some from last year and quite a few new ones! This is my 5th year at Normanby Primary and it is awesome that I was teaching some of my current students back when they were Year 1's, and have seen them grow and learn over the last few years.
I enjoy teaching and learning through everyday experiences, and have a passion for sport and technology. One thing in particular I am looking forward to this year is our Year 5 and 6 camp. Some of my fondest memories were camping experiences when I was growing up.
We have a one year old boy named Edison, and he brings so much enjoyment to our lives. It has been a great adventure raising him so far! Apart from spending time with Eddie I spend most of my spare time renovating and fixing up our 110 year old villa in Hawera.
Please feel free to email me with the above email address if you have any needs or concerns and I will do my best to get back in touch with you ASAP.