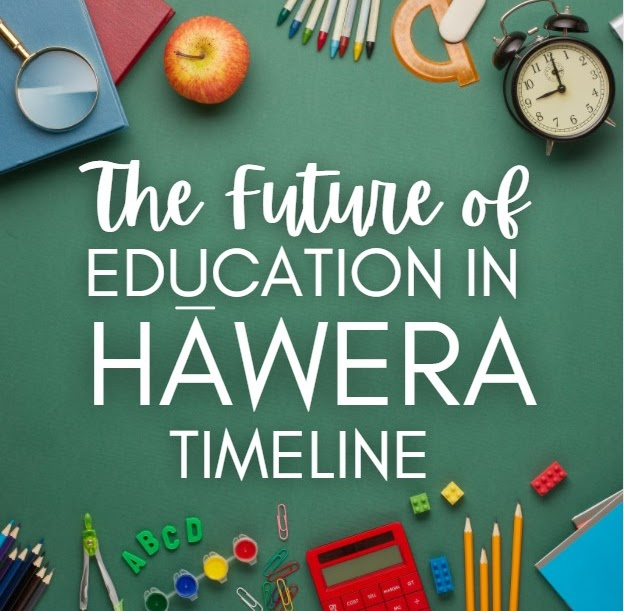 Friday 9 July
After the Board met and analysed survey results, a submission was sent through to the Ministry of Education from the Normanby School Board. The School Board appreciated reading all views and after much deliberation, a submission was sent to Minister Chris Hipkins on Friday 9 July outlining what our community preferred in terms of education for their children.
The submission stated that Normanby School Board preferred Proposal A - which is the recapitation of the six schools in the area to become full primary school Year 1 to 8.
As we await the decision from Minister Chris Hipkins, work is in progress planning for the possibility of a Year 1 to 8 school. If the Minister decides for Year 1 to 8 schools then we will share the plan of what we hope to offer Year 7 & 8 students here at Normanby School. This will be a work in progress with the children's needs always at the heart of the matter.
Monday 28 June 2021
Newsletter and survey sent home to all Normanby School families.
School Community meeting held in school library on Monday 28 June 7.30 to 8.30pm

FUTURE OF EDUCATION IN HAWERA
Monday 28 June 2021
Dear Normanby School whanau
As you will be aware it has been confirmed that Hāwera Intermediate School will close at the end of the 2022 school year.
The Minister of Education has already considered the feedback from the schools and community about the future of education in Hāwera. This consultation took place in 2020. He has agreed to take the next step in the process which is to undertake consultation with the boards of schools whose rolls might be affected, about two specific proposals.
The timeline so far:
⇩
⇩
⇩
⇩
⇩
⇩
⇩
Our Board has been asked to make a submission before Friday 9th July. The Board will consider the survey results when writing our submission to the Ministry of Education.
This is an extremely important decision which will impact on the education of our children for decades to come.
This survey is only being run for 5 days. Please take the time to complete the attached survey and return it to the school office no later than Friday 2 July. Thank you in advance for your valuable input.
We will also hold a meeting at Normanby School on Monday 28 June from 7.30pm to 8.30pm in the school library. The agenda for the meeting is as follows:
What impact will there be on Normanby School if we were to be a Year 1 to 8 school and what that might look like for your child.

Questions.

Time to fill out the survey and return to us.
Ngā mihi
Normanby School Board
FUTURE EDUCATION IN HAWERA PARENT/CAREGIVER SURVEY - June 2021
Family Name (optional): ___________________________________
Ethnicity: (Please circle) Māori NZ European Other
Please select the year group(s) of your child/ren (Tick all that apply)
What is your preference? (Tick one)
NB: If Proposal B is the preferred option, a decision will then be made whether to go with Proposal B1 or B2 at a later stage.
Why is this your preference? (Please explain)
Any other comments/feedback you would like the Board to consider when writing our submission:
Thank you for taking the time to complete the survey; we appreciate your input!
8 June 2021
Last week, Hāwera Intermediate and Hāwera High School hosted guests from around the country who are operating under different schooling models than what we have in our community in South Taranaki. They deliberately wanted to show our community other models so that we all have a better understanding of how different school models could operate.
A huge thank you to those that came along to these meetings and we hope you enjoyed listening to some amazing educators from around the country. As they all stressed in their presentations this is what they do in their context and it works in their context but every school context in the country is unique. As a community we are now in a very privileged position that we get to have these conversations to determine what model of schooling is going to best meet the needs of our young people.
If you were unable to attend meetings a short summary follows:
The consultation process:
Community consultation was held in 2020 (meetings, surveys, submissions to MOE, etc).

MOE processed this information and presented it back to the Hāwera community late in 2020.

All community members then had to mid February to send any further submissions to MOE.

Minister Hipkins then received the information and came out with the three options for formal consultation.

We are now in the formal consultation phase, this ends on July 9th. The Boards of Trustees of affected schools have until this date to submit anything further to the MOE for Minister Hipkins.
The Hāwera Intermediate School Board of Trustees will be sending in a submission to the MOE and would like to know what members of our school community are thinking about the three options. Surveys have been forwarded to personal email addresses.
We are hopeful for a decision from Minister Hipkins in early September.
Minister Hipkins will pick from one of the following three options:
Recapitation of 6 contributing primary schools in the area to become full primary schools (Year 1-8), and the closure of Hāwera Intermediate School. The schools that would become Year 1-8 are: Hāwera Primary School, Turuturu School, Mokoia School, Normanby School, Ramanui School and Tawhiti School.
Primary schools remain as they are (Year 1-6).
Merge Hāwera Intermediate School and Hāwera High School to form a Year 7–13 school from the start of 2023 on the Hāwera High School site.
Primary schools remain as they are (Year 1-6).
Close Hāwera Intermediate and Hāwera High School and open a new Year 7-13 school on the Hāwera High School site from the start of 2023.
l
FREQUENTLY ASKED QUESTIONS
1. WHAT WILL HAPPEN TO THE HAWERA INTERMEDIATE SITE AND BUILDINGS IF THE SCHOOL CLOSES?
The site and buildings will be available for use while more permanent property solutions are developed and achieved. This means if Proposal 1 was approved then some buildings could be relocated on other primary school sites. If Proposal 2 (A or B) were approved then the site and buildings could be used until other property decisions are made by the Board of the new or merged Year 7-13 school. Longer term the Ministry will determine what happens with the Hāwera Intermediate site.
2. I AM A PARENT OF A YEAR 6 STUDENT. WHERE WILL MY CHILD BE NEXT YEAR?
If Proposal 1 was approved then ideally your child would stay at their current primary school for Year 7 in 2022. This also requires that the Ministry and Boards can complete the required changes for 2022. If schools indicate in their submissions that the implementation date needs to be pushed out to 2023, your child may be in the last year group to attend Hāwera Intermediate School.
If Proposal 2 were approved then your child would be eligible to enrol at the new Y7-13 school. Depending on the decisions of the Year 7-13 Board, they may be at the Hāwera High School site or they may be temporarily at the current Hāwera Intermediate site until more permanent property decisions are made by the establishment board of the new or merged school.
3. WILL I HAVE TO BUY A NEW UNIFORM? IF SO WHICH ONE?
If Proposal 1 was approved then your child would stay at their current primary school and would stay in their current uniform (if the school has one).
Or if your child was at Hāwera Intermediate next year as part of the transition process (because your current school will not have space for year 7 straight away) then Hāwera Intermediate has confirmed that there will not be the requirement to buy their school uniform for 2022.
If Proposal 2 (A or B) were approved then depending on the decisions of the Year 7-13 Board, parents would be informed of the uniform requirements. Most boards in this situation have a phasing in of new uniforms.
4. WHAT TRANSPORT TO SCHOOL WILL BE AVAILABLE?
The closure of the Intermediate School may result in a change to the transport eligibility zones (TEZ) for neighbouring schools and/or the new or merged school. If there are changes we will work with the schools and communities concerned and parents will be notified in a timely way. There may also be some transitional arrangements.
5. CLOSURE/MERGER PROCESS
Following the current formal consultation on the proposals, the feedback will be collated, and a report will be developed for the Minister. It is likely that the Minister will then be in a position to make a final decision.
Once a final decision is confirmed the changes will be gazetted and the Ministry and boards will work towards implementation.
If the final decision includes the closure of a school (or both the intermediate and high schools), then a change manager (or managers) will be appointed by the Minister of Education to support the board(s) through this process. Staff will continue to be supported through EAP. In a closure, all positions (including the board) finish on the date of closure.
If the final decision includes the merger of the intermediate and the high school, then the Ministry will work to appoint the board of the continuing school. This could be one of the current boards with representatives from both schools, or it may be an appointed board. The board of the continuing school is the board that determines the policies, practices, staffing etc. for the merged school. This is a complex process and we would estimate it would take most of 2022 to complete ready for opening in 2023.
If the final decision includes the establishment of a new school then an Establishment Board will be appointed. The Establishment Board is the board that determines how the school will operate by year levels and curriculum, policies, practices, staffing etc for the new school. This is a complex process and we would estimate it would take most of 2022 to complete ready for opening in 2023. To support the Establishment Board we would provide a Governance Facilitator to guide the Board in its decision-making.
While the process above is occurring, the high school and intermediate will continue to remain open and provide education to your children.
6. WHAT FUNDING WOULD BE AVAILABLE TO SUPPORT THE SCHOOLS?
When a school closes or merges it generates Education Development Initiative (EDI) funding. In the case of the Hāwera proposals there would be $1,000,000 in EDI funding generated (which is approximately 2,500 per Year 7 and 8 student). This is based on the 1 March roll of the Intermediate School as per the EDI policy.
EDI funding is to be used by a school board to support students to transition to their next school and for projects to raise student achievement.
Joint Schooling Initiative Funding (JSIF) is also generated where there are two or more schools remaining in the network following the change. In the case of the Hāwera proposals there would be $290,000. JSIF funding is to be used for collaborative projects between two or more schools to support students.
7. ANY INFORMATION ABOUT 7-13 MODELS
Some Year 7-13 schools operate as traditional secondary schools. In more recent years there has been an interest in middle schooling (Year 7-10) and senior schooling (Year 11-13) and some Year 7-13 schools operate as junior high and senior high schools, with separate programmes, property. They are still one school with one board and one principal.
If proposal 2 (A or B) was approved, and the board chose to operate as a junior and senior high, there may be some classes that cut across the junior high – senior high model, such as a immersion te reo unit in the school. These units usually operate as a whānau group within the school.
8. KEEPING TEACHERS CURRENTLY AT THE INTERMEDIATE AND HIGH SCHOOLS.
Should the Minister's final decision include the closure of the intermediate and/or the high school, we will work with the teacher unions to consider how best to support staff, and teaching and learning for students during the transition.
Parents can email enquiries.whanganui@education.govt with any questions or click on the following link for more information.
1 JUNE 2021
31 MAY 2021
Formal consultation starts on proposals for Hawera schools
Education Minister Chris Hipkins today announced a formal consultation for the future of schooling in Hawera.
"Recent engagement shows there is a lot of support for change. The preferred options are for primary schools to be extended to year 7 and 8, or for a year 7-13 high school to replace the current intermediate and high school."
"We're going back out to consult formally with schools about what would work best for learners, their whanau and the wider community."
Chris Hipkins says the engagement process that has recently been completed shows many people have taken the time to consider how schooling could be reconfigured.
"Our initial engagement, some years back after fire destroyed much of the local Intermediate, was not conclusive. But this time around the two preferred options show the community is keen to change how education is delivered.
"Formal consultation will enable schools to have a further say on their preference, before a final decision later this year."
Proposal (A) would involve six local primary schools becoming year 1-8 full primary schools, and the Intermediate school closing. Proposal (B) would either merge the Intermediate and High School, or close both with the establishment of replacement year 7-13 schooling on the 5.5 hectare site of the current High School in Camberwell Road.
Currently infrastructure work is needed at both the Intermediate and High School.
"I have heard from the local community that they would like to get certainty as soon as possible. I will be asking the Ministry to complete this consultation process as soon as they can within the legislative constraints they face."
8 December 2020
Engagement findings for Hawera Education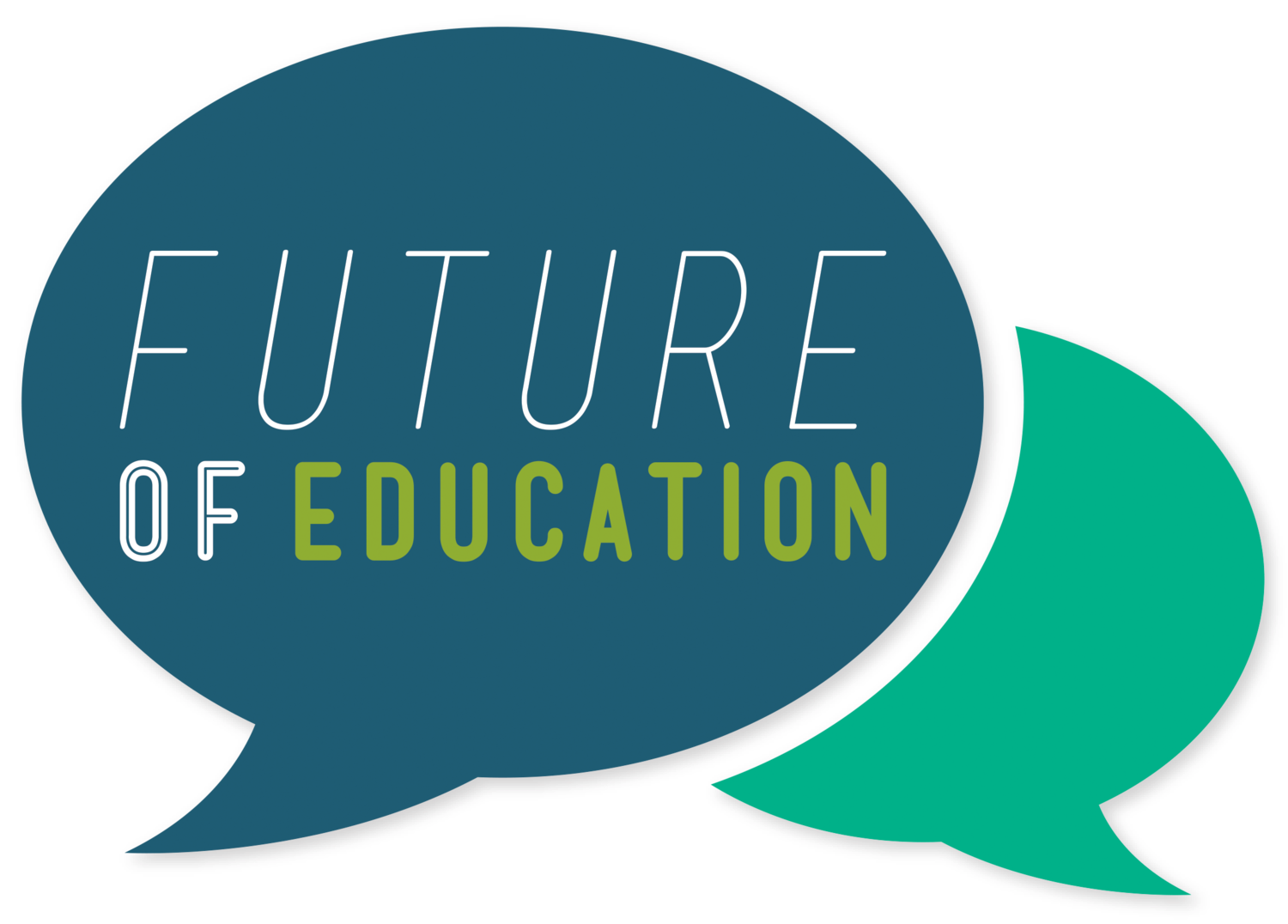 The Ministry of Education has completed the first engagement process with our community. Thank you for taking part in this process and expressing your wishes for future schooling in Hawera. The Ministry have now released the report. It is being shared with local schools, early childhood services, South Taranaki Council and local iwi who will be sharing it through websites, face book pages and their usual channels of communication.
In the report the engagement showed:
That you are very involved and care about the future education of our community. You indicated the most important features of education for our community are:
Quality teaching and learning
Quality staff and resources
Smooth and minimal transitions between schools
Tamariki of all ages have a sense of ownership where they learn
Having senior and junior students on a shared site to allow for tuakana/teina dynamics to naturally form and flourish.
Having cohesiveness pathways through education from ECE (or Kohanga Reo) right through until after year 13.
Strong school collaboration and whānau involvement
Facilities that are accessible for all
Facilities that are designed to last.
Other things that are important are that education prepares students for the future giving them life skills through individualised learning and a local curriculum, student safety at school, quality sports and quality provision for additional learning needs.
The engagement report has signalled change and we acknowledge this could be a time of uncertainty for many however no decisions have been made at this stage of the process.
You all have the opportunity now to ask questions or provide feedback on the information in the report. You can email this to enquiries.whanganui@education.govt.nz until 19 February 2021. It is important for you to have your say about the findings in the report as your feedback will inform the next stage of the decision-making process.
By 5 March 2021 the Ministry will provide a report to the Minister of Education about the engagement process (including the feedback received on the Engagement Report).
By end of March – early April 2021 a response back from the Minister will determine the next steps. At that time, we will let schools and the community know what the Minister has decided and the next steps in the process.
There are different legal processes that need to be undertaken depending on the Minister's decision:
There may be a period of formal consultation on identified option/s (or changes) with affected parties
It may be agreed that the status quo will remain, in which case the process would be completed at this point.
Should there be consultation on specific proposal for schooling change the Ministry of Education will support affected boards and staff and ensure the community remains informed.