Mystery Skype
Room 4 took part in a Mystery Skype challenge. We were tasked with finding out where in the country another class was before they figured out where we were.
It's all about the clues
These girls noticed the school uniform the other class was wearing and thought that might be a good clue to research.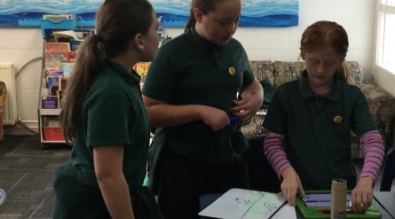 Trying to pinpoint positions on the New Zealand map
Our map readers helped us to figure out places that are North, South, East or West from where we thought they were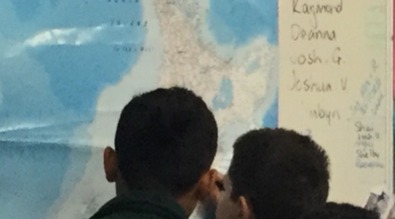 Communication Central
We gave our ideas from our research to our communicators to help them decided what question they could ask next.