MIXOLOGY
This term the Room 7 scientists are investigating the science of mixing.
Our first activity was to find out if we could make a traffic light drink using raspberry cordial, orange juice and green water.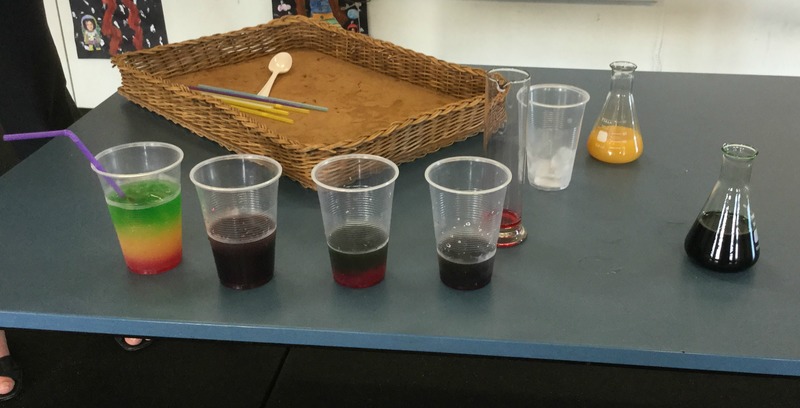 On the left is Miss Gibson's model. The other 3 cups contain our first attempts. We needed to come up with a new plan to stop the ingredients mixing together.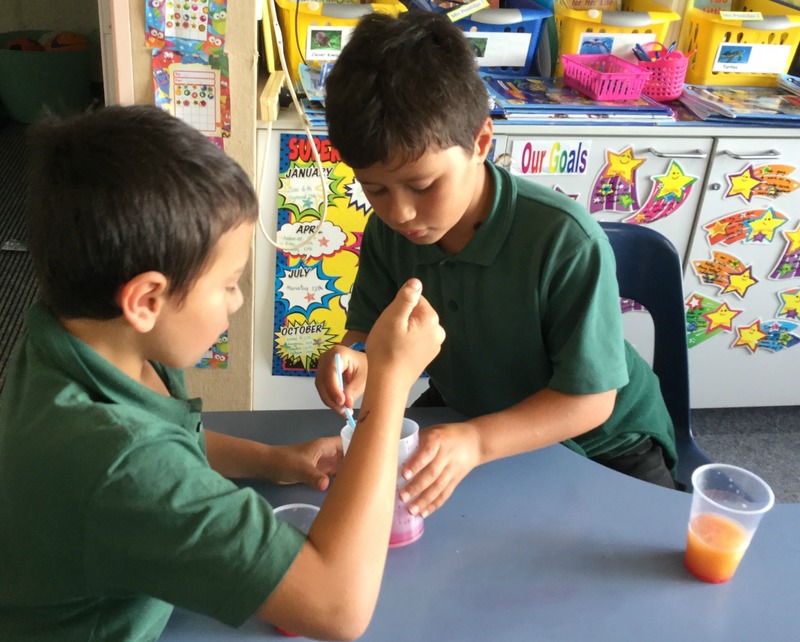 Chevelle and Ranginui worked well together. Molly and Sally used a straw to squirt the cordial down the side of the cup.
Amber- Lee and Megan carefully dropped the green water on top.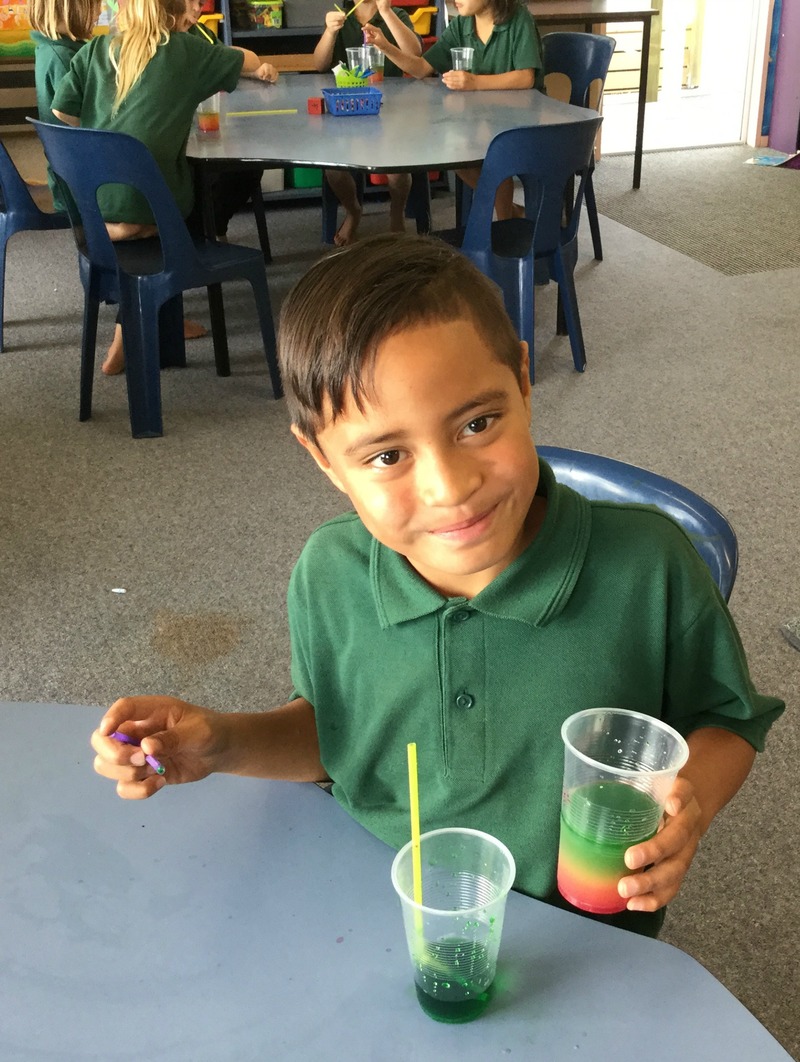 SUCCESS! Zion knows the secret to making a traffic light drink.
After lots of thinking and perseverance we were finally successful. Our next step is to explain why the three different liquids are where they are in our cups even though we put the orange juice in first.
Liquid Stacks
The students had great success at stacking liquids. The bottom layer was golden syrup. There is blue coloured water in the middle and oil on the top. We learnt that the liquid with the greatest viscosity will stay on the bottom and the liquid with the lowest viscosity will be on the top. Once we had made our stacks we dropped small items in the cup to see where they would settle. The results were fascinating.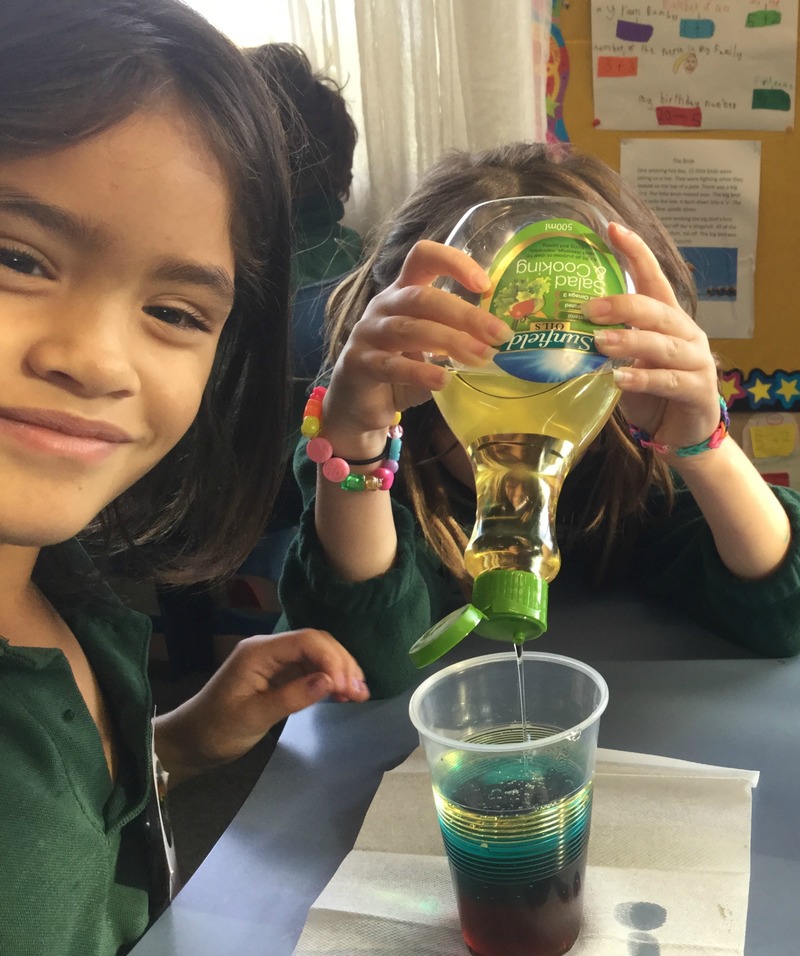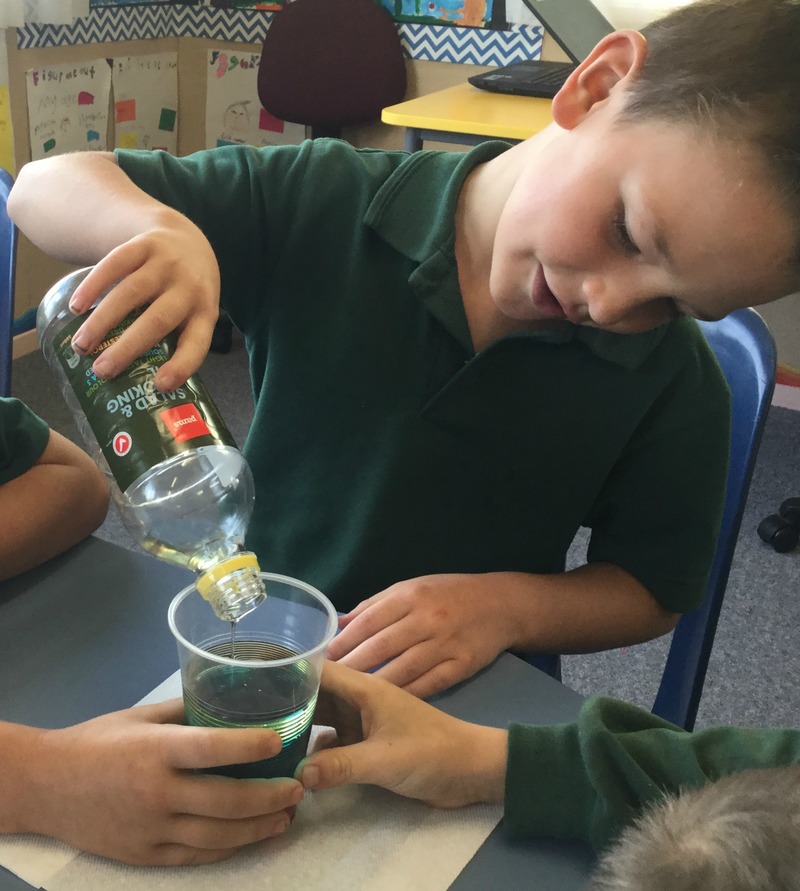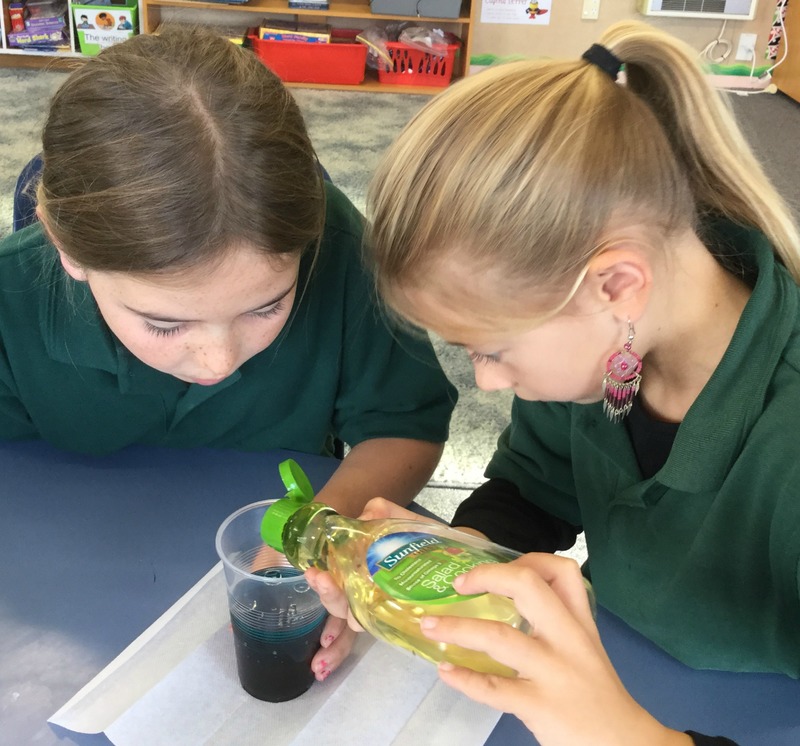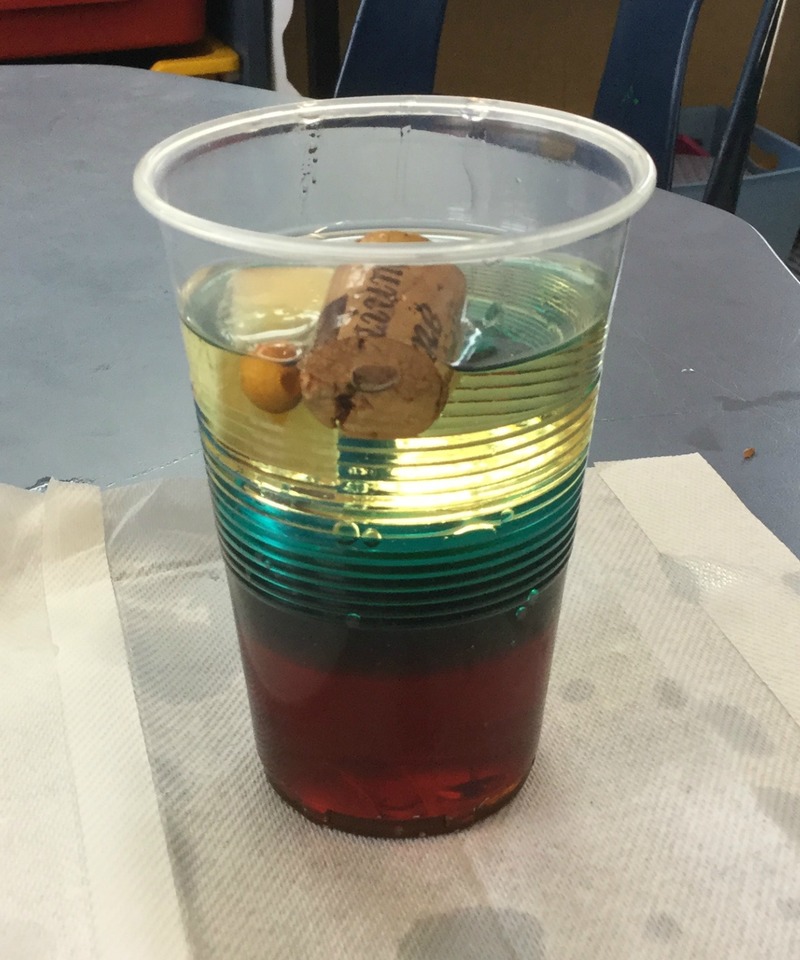 Colour Changing Milk
First we added three drops of different food colouring into a bowl of milk.
Next we dripped a cotton bud into some dish washing detergent. What happened next was truly spectacular! These are the photos that Ranginui and Haylen took of their mixture.