This term we used the School Kit resource Can It Ice Cream? This focused on heat transfer and how we can create ice cream using ice, milk and cream as our base ingredients.
After a trial run we then decided to see if we could turn breakfast foods into ice cream. We had some interesting ideas about this which you can watch here :
We then decided on the different types of ice cream we would trial. Our flavours we decided to try were:
honey and oats
marmite and cornflakes
cornflakes
plum and pineapple
honey and cornflakes
pineapple
cornflakes and plum
plum
When we made our ice cream we had to shake it for around 10 minutes, so we used the song Shake It Off to help us.
We were very lucky to have the local Lions ladies come and help us make our ice cream and they all had a taste as well.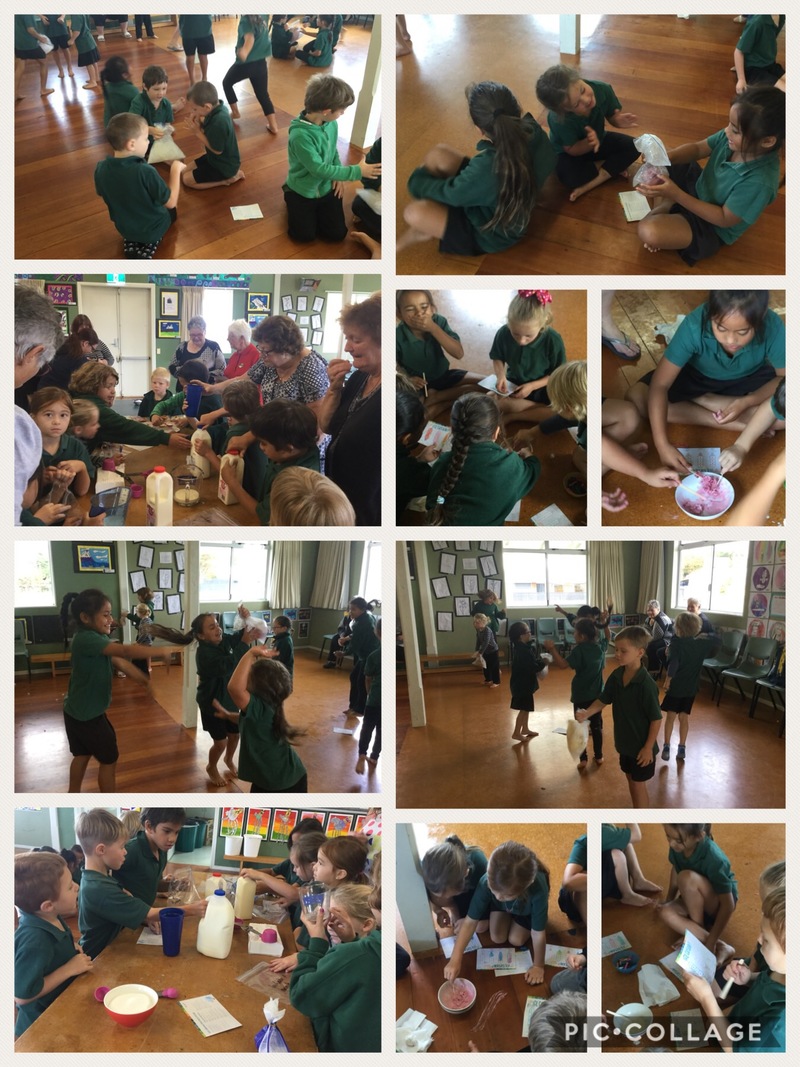 After we had tried all the different flavours, we discussed which flavours we liked and which ones we didn't and why. Here is what we had to say.
NOTE: School Kit is a free resource for teachers that has different themes each term. They supply all the resources needed for the unit and helpful tips to support teaching.