As part of our inquiry unit on heat (keeping warm) several Room 1 students are learning how to knit.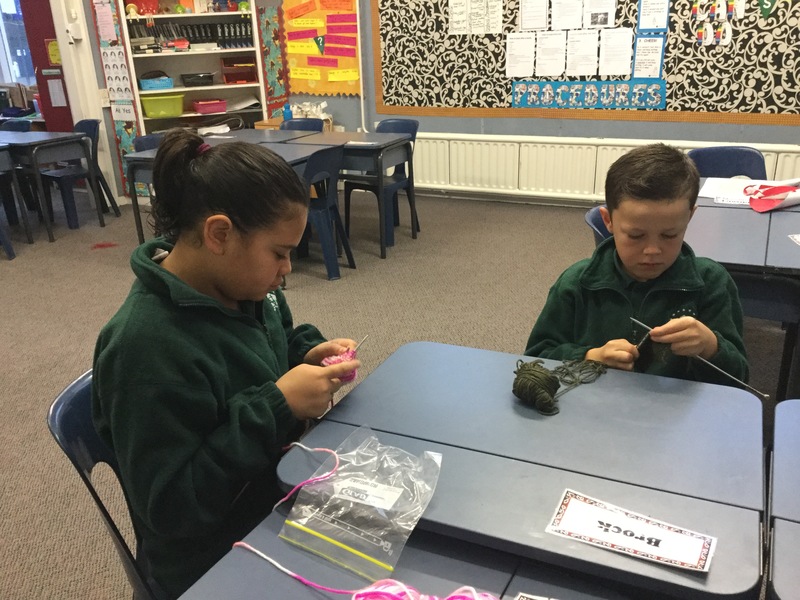 Keira and Brock beginning their scarves.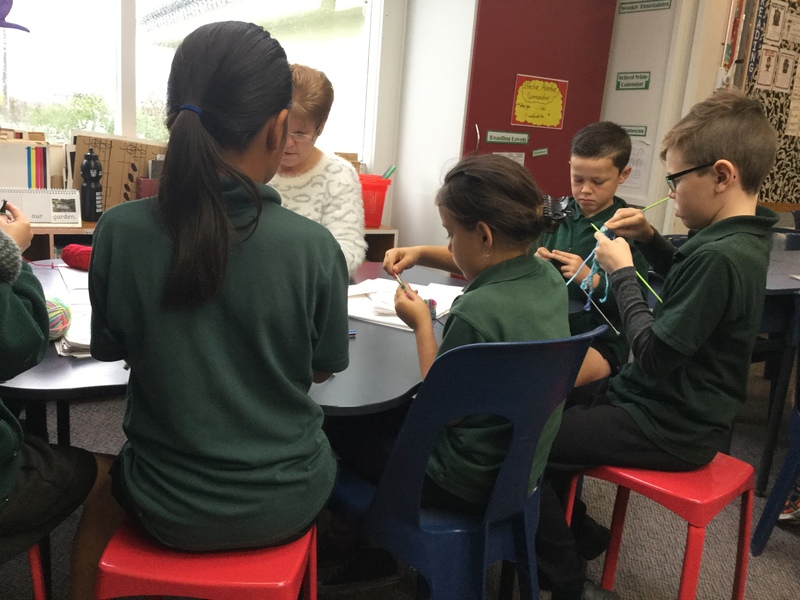 Mrs Brogden helping students learn to knit.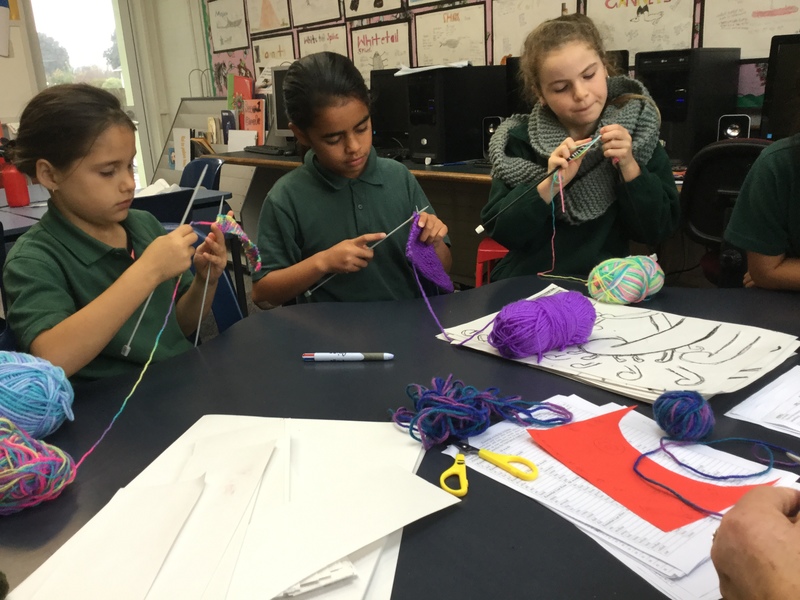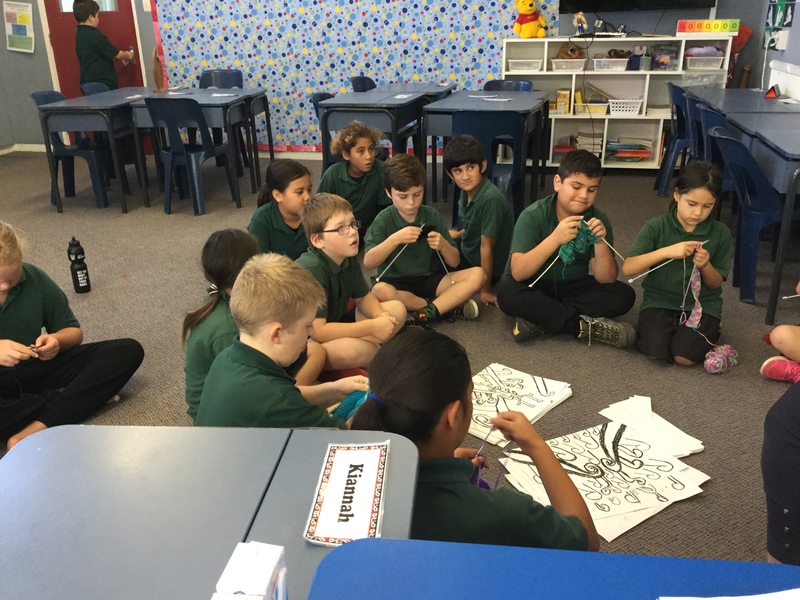 Students knitting while listening to our class story 2MUCH4U by Vince Ford.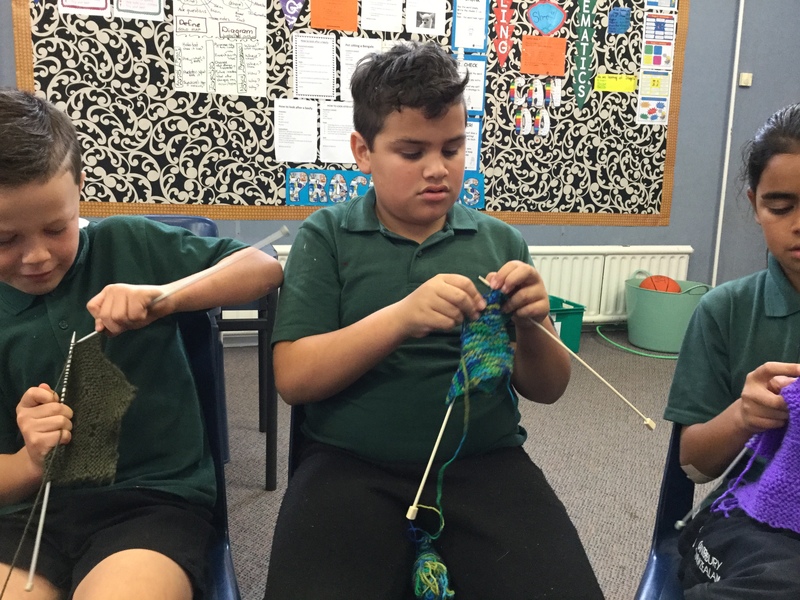 All concentration and perseverance.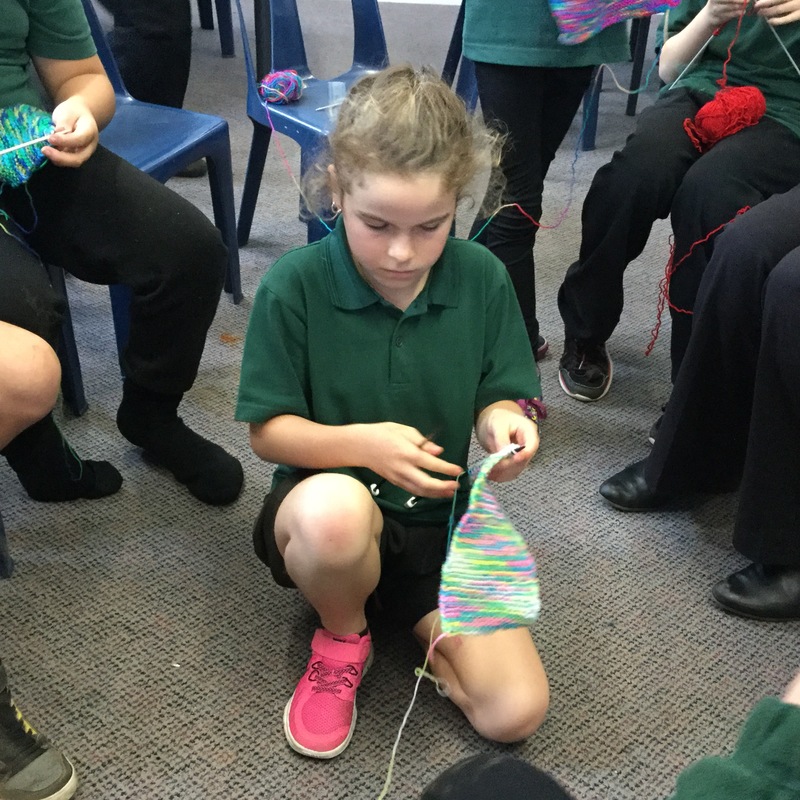 Shanika knitting her second scarf using 'Pearl' stitch.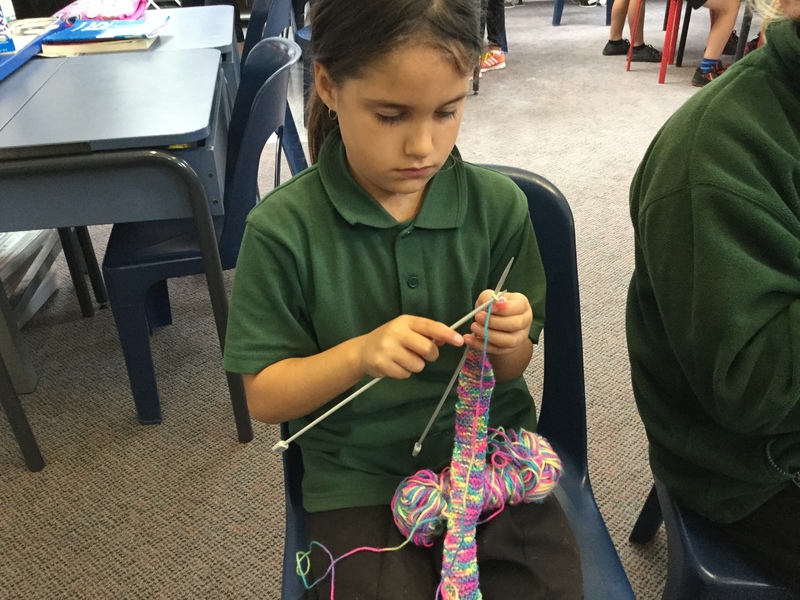 Paige has persevered to achieve this long thin scarf. Great concentration!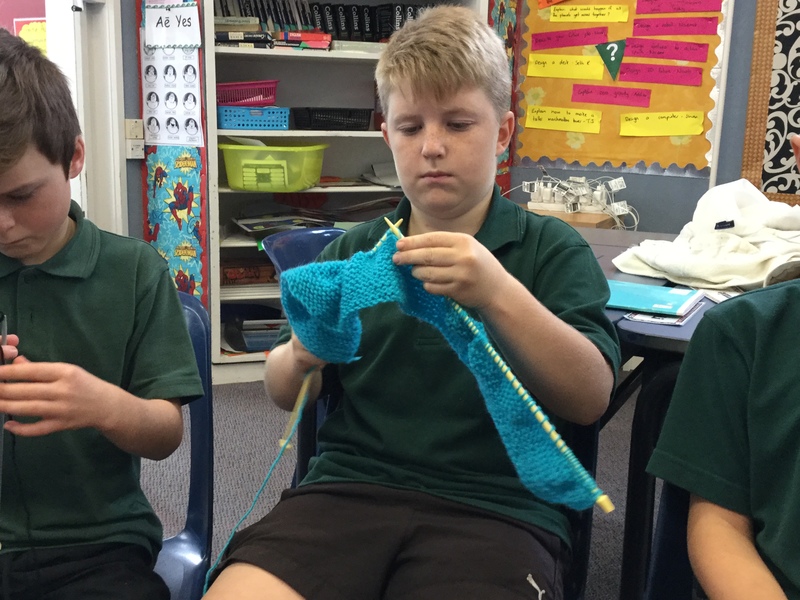 Rhett's nana taught him how to knit. He is demonstrating concentration and dedication to learning a new skill.