Room 8
Tena Koutou
Welcome to the Room 8 web page!
We are a class of 30 Year 4 and 5 students who are excited about the year ahead. Our teacher is Mr Doeg, who really enjoys empowering us to be great people who are confident and enthusiastic learners.
Te Marama Roopu all working together to create our cool signs for Rooms 5, 6, 7 and 8. This was an awesome exercise designed to create some great multilevel cooperation within our hub.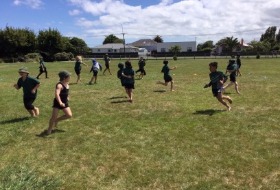 We have been learning heaps of new games and physical skills with Skills 4 life, including team work and cooperation.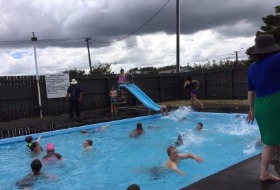 We have been swimming daily focusing on improving skills and how to enjoy ourselves safely in the water.