We have just finished creating our amazing sock puppets.
We followed the technology process of setting criteria and completing our designs before we made our puppets.
These are the criteria as decided on by the students
.
c

riteria for sock

puppets
1. a mouth that opens and shuts
2. Eyes that stay on
3. hair
4. colourful decorations
5. Interesting details to make it look unique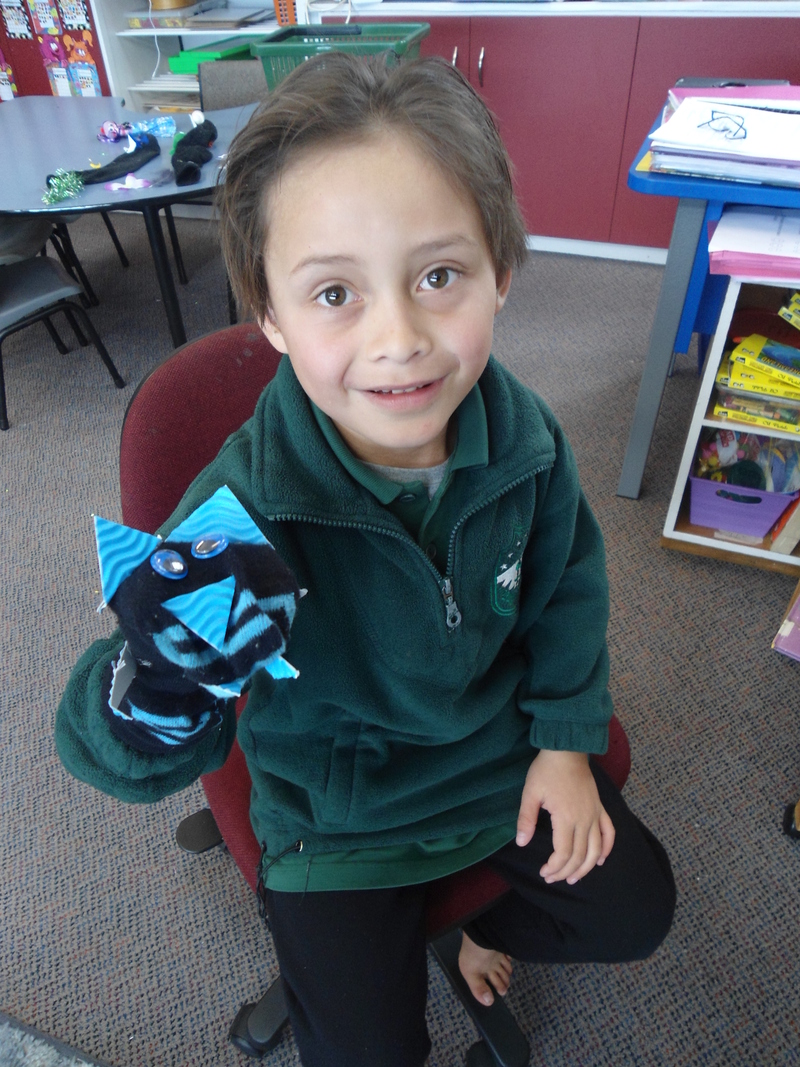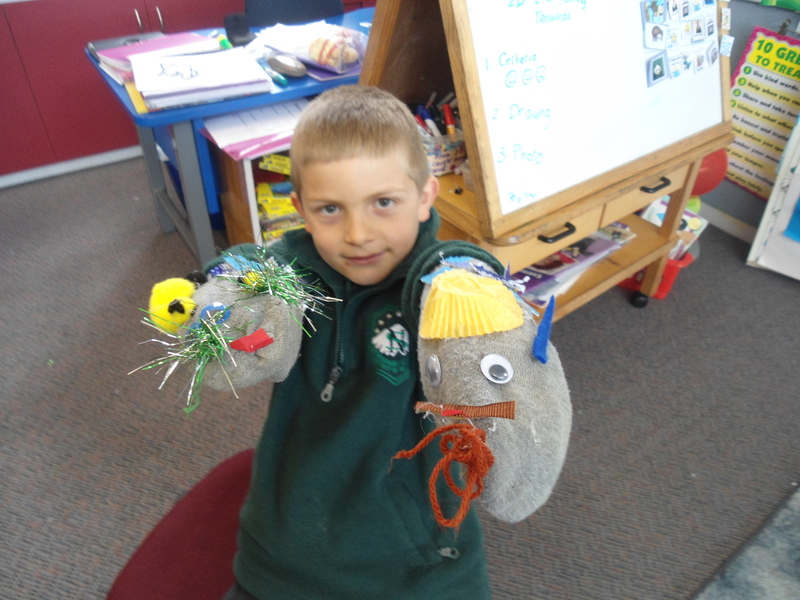 Well done boys! Your puppets met all or most of the criteria.